A-Team
Partners
Strato Communications has partnered and has carrier wholesale agreements with the brightest and finest niche Internet & Managed IP Service providers and world-class telecommunications carriers to ensure enhanced customer support and care:  Telecoms, carriers, ISPs, vendors, colocation, cloud solutions, VoIP and application solution providers.  We continually strive toward Channel Manager relationships that support Strato and that are compatible with Strato Communications' core values.
Strato Communications has hundreds of direct clients and MSPs leveraging our strategic partners.   It goes well beyond the respective carrier.   More Importantly; it is relationship!
Not only are our carriers, Cloud, MDM, MSPs, structured cabling, etc.. tremendously well vetted for SLAs, Customer Support, Customer Care, Tech-platforms to benefit our clients- but our hand selected Channel Managers/Directors with years of expertise that support Strato:  The brightest and finest niche Telecom, MDM, TEM, VoIP, Cloud Providers available to support your organization.
We facilitate top-tier relationships in a scaling industry to meet each of our customers unique requirements.  At our core, Strato leverages our tremendous A-team relationships that stretch back 13+ years which provide Strato Communications a solid platform to provide  strategic, scalable and customizable solutions to any industry vertical.   We easily provide services anywhere from a single site SMB, wholesale carrier tier-1 IP to ISPs, to multi location multi-state enterprises.
With Strato Communications' provisioning oversight and our partners continued commitment to your success – every project we take on is personal.
Strato's Highly Aligned Carrier & Service Providers, Data Centers and Cloud partners

Accel is the leading provider of managed fixed wireless broadband services in North America. Accel Networks brings together the availability, reliability, network management, and security of terrestrial frame relay with the data throughput and price point of DSL, without the long lead times, complex installations, and high fallout rates of terrestrial broadband.
365 Main is an established data center colocation provider that operates 17 data centers nationwide, having earned an industry reputation as a reliable, carrier-neutral space and power player. Offering scalable, carrier-neutral colocation solutions and a focus on high-touch customer service, 365 Main is committed to being the local provider of choice for small, medium, and enterprise customers and the nationwide colocation solution for carriers and cloud service providers.
ACC Business is a specialized brand from AT&T that offers a suite of essential data and voice services backed by the superior quality of the AT&T Global Network – one of the most highly acclaimed networks in the world. ACC Business products include Managed Internet Service, Private Line, Local and Long Distance services. ACC Business products are offered exclusively through its authorized agents.
AccuConference offers a broad array of tools to meet business needs, from audio conferencing to web and video.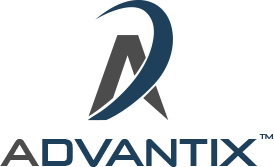 Advantix Solutions Group is a global leader in Mobility Telecom Optimization and Management Services. Advantix delivers unparalleled solutions that empower customers to take control of their entire mobile telecommunications infrastructure.
Airband Communications is the largest fixed wireless provider serving businesses in the United States. Airband delivers a comprehensive portfolio of high-bandwidth Internet access, point-to-point private line services and managed solutions over one of the industry's most scalable last-mile networks.
AireSpring offers next-generation business class voice, data, and integrated products. T1, DS3, local, long distance, SIP trunking, and integrated voice and data products.
Alpheus Communications is a leading provider of Texas metro-regional fiber and networking solutions. With owned facilities in Dallas-Fort Worth, Houston, San Antonio, Austin, Corpus Christi and the Rio Grande Valley, Alpheus is flexible, content-neutral and responsive to customer needs when low-latency and uptime are essential. As the preferred fiber backbone for Metro Texas, Alpheus is in a unique position to support mission-critical information technology functions and cloud computing solutions through its resilient SSAE 16- compliant data center platforms for colocation and disaster recovery.
The AT&T network includes extensive wireless and wired access capabilities, as well as one of the world's most advanced and powerful IP backbones. AT&T is a leader in IP-based communications services to businesses. They also have one of the nation's fastest 3G networks and the largest international coverage of any U.S. wireless carrier, offering the most phones that work in the most countries; the largest Wi-Fi network in the United States; and the largest number of high speed Internet access subscribers in the United States.
Birch Communications is the nation's largest telecommunications company dedicated exclusively to serving large multi-location POTS accounts throughout the U.S. As a certified local phone company, Birch is the only local telephone company that has 100% network coverage.
Broad Sky Networks was founded by Telecommunication and Technology experts to provide a single source for the delivery of Business Class Broadband Satellite, 3G/4G , WiMAX and Optical Wireless Broadband services. In addition to offering superior wireless services Broad Sky also provides other ancillary services to fulfill service portfolio requirements to allow customers to stay focused on their business.
Broadview Networks provides advanced communications services and support for businesses of all sizes in the northeast, New England and mid-Atlantic regions.
A privately held Utah corporation, C7 Data Centers is the largest colocation provider in the State of Utah. C7 builds and operates state of the art multi-tenant, carrier neutral, high-density data centers using ambient air cooling systems in America's lowest disaster-risk region. C7 delivers cloud solutions and flexible, customized data storage with personalized managed IT services to both local and global customers; serving clients from small business start-ups to Fortune 1000 companies.
Cbeyond is a leading broadband, mobile voice and data, IT, and business phone service provider built exclusively to serve the communication needs of small businesses. They provide an integrated bundle of business-grade services that include broadband, PRI, hosted PBX, SIP trunks, web hosting, cloud servers, email, data backup and security, voicemail, and more.

Consolidated – previously SureWest Communications,  offers a wide range of services over its technologically advanced IP-based network, including local and long distance, fiber connectivity, Data, Internet access Colocation and hosted Ip-PBX services.
Charter is the fourth-largest cable operator in the United States, providing a full range of enterprise fiber and coax solutions for businesses large and small. These services include Business Internet, standard phone and PRI service, and cable TV.
CenturyLink is the third largest telecommunications company in the United States. The company provides broadband, voice and wireless services to businesses across the country. In addition, the company provides data, voice and managed services to business, government and wholesale customers in local, national and select international markets through its high-quality advanced fiber optic network and multiple data centers.
Comcast is the largest cable operator and third-largest telephone company in America, providing broadband internet, telephone service, and cable television to businesses in 19 markets nationwide, covering 39 states. Comcast Business, launched in 2009, originally targeted businesses with less than 20 employees. Today Comcast Business is targeting POTS and PRI together, with plans to move even higher upstream into metro Ethernet and SIP. You can sell Comcast Business with confidence because there are no leased lines between your customer and Comcast, who manages their own network end-to-end.
Headquartered in Charlotte NC, DukeNet Communications is a leading regional telecommunications service provider, offering robust fiber network solutions for data centers, wireless, carriers, government, healthcare, manufacturing, finance, education, and enterprise across our region. Our story is grounded in a legendary service-provider history.
EarthLink Business is a facilities-based telecommunications provider with more than 28,000 fiber miles. EarthLink Business specializes in a wide variety of products, including MPLS, Ethernet, Wireless, Data, Voice, Colocation, and Hosted PBX.
Granite is one of the premier communications solutions provider for businesses across the United States and Canada. With unparalleled North American coverage, Granite is the leading corporate communications service provider to multi-location companies through our scalable solutions, customized to manage all your local, regional, and national locations.  By utilizing a single national supplier that provides discounted service, Granite eases the burden of invoice management by decreasing accounting and administrative costs. One Company. One Bill. One Point of Contact.
GTT is a global network integrator providing a broad portfolio of Wide-Area Network (WAN), Dedicated Internet Access and mobility services. GTT combines multiple networks and technologies such as traditional OC-x, MPLS and Ethernet, to deliver cost-effective solutions.
inContact helps call centers around the globe create profitable customer experiences through its powerful portfolio of cloud-based call center call routing, self service and agent optimization solutions. The company's services and solutions enable call centers to operate more efficiently, optimize the cost and quality of every customer interaction, create new pathways to profit and ensure ongoing customer-centric business improvement and growth.
 Integra Telecom is a facilities-based CLEC offering service across 11 western states with significat fiber network assets, including a 3,000+ route-mile (160,000 fiber miles) metro area network and more than 5,000 route-mile long haul network. Integra is currently the 4th largest CLEC in the U.S.
iStreet is the leading provider of Certified SAP Hosting services to the SMB marketplace. Since 2004, our people, processes, and technology exceed the standards of the most demanding clients and their projects. Our dedication to the success of our clients enables us to be the emerging provider of choice for small and mid-sized businesses.
Level 3 Communications is an international communications company headquartered in Broomfield, Colorado. The company operates one of the world's largest communications and Internet backbones over an IP-optimized network.
Lightpath, a division of Cablevision Systems Corporation, is an industry leader in providing advanced Ethernet-based data, Internet, voice, video transport solutions and managed services to businesses across the New York metropolitan area.
Masergy provides managed, secure global network services to enterprises that have complex needs across multiple locations. Their integrated network and software solutions enable customers to seamlessly deploy and manage IT applications such as video, voice and data, on a global basis. Their IP/MPLS network delivers a superior experience with guaranteed performance, reach and scalability.
MegaPath is a facilities based carrier that offers a wide selection of broadband connectivity, specializing in multi-locaion networks, MPLS, Virtual Private Networks (VPN), Voice over IP (VoIP), Voice over MPLS (VoMPLS), and security technologies to businesses all over the United States.
Momentum is a seasoned, partner driven telecommunications provider with a focus primarily on the indirect sales channel. With a decade of experience in the telecom industry, Momentum knows what makes the ultimate solution. Momentum's advanced cloud-based technologies give our partners what they need to deliver and maintain customer-facing excellence.
Mosaic NetworX is a carrier-neutral, data services provider specializing in high-availability, low-latency networks. Mosaic NetworX designs and delivers custom network solutions using: metro private line, IP transit, Ethernet, MPLS, dark fiber and more. Mosaic NetworX also provides data center and colocation solutions throughout the United States and globally.
NetWolves Corporation is a global telecommunications and Internet managed services providers offering single-source network solutions that provides multi-carrier and multi-vendor implementation to over 1,000 customers worldwide. The Company's principal activity is to design, manage and deliver products and services allowing people and networks to access the Internet and telecommunications networks, efficiently and cost effectively.
New Cloud Networks, focuses on custom Cloud solutions for small to medium sized businesses. New Cloud Networks core area of expertise is remote storage, disaster recovery, virtual servers, email hosting, managed services, and virtual desktops.
Nitel is a leading single-source provider of telecommunications network services nationwide. Nitel simplifies procurement, billing and maintenance of wholesale network services across a multitude of disparate networks. Nitel gives customers maximum reach by leveraging the networks of 100 top-tier carriers, including AT&T, Level 3, Verizon, Qwest and Global Crossing, to ensure the best network at the best price.
Optimum, a division of Cablevision Systems Corporation who are the nation's 5th largest cable operator, offers a full suite of premier business communications services that include Optimum TV digital television, Optimum Online high-speed Internet and Optimum Voice digital phone to small and medium sized businesses.
Peak 10 provides IT infrastructure solutions that ensure the 24/7/365 availability and security of our customers' critical data and applications. Customer-centric and cost-competitive, Peak 10 IT infrastructure solutions are designed to scale and adapt to customers' changing business needs, enabling them to increase agility, lower costs, improve performance and focus internal resources on their core competencies — all while maintaining required uptime, access and security.
PowerNet Gobal is a premier provider of voice, data, SIP, and managed services that are supported by a consistently expanding footprint, strong network, and dedicated support teams.
ReaLLinx, Inc. offers nationwide Internet, Voice over Internet Protocol (VoIP), and managed services, focused on providing affordable, enterprise-grade solutions to the small to medium business segment.
Suddenlink offers competitively priced business phone packages to enterprise-level connectivity, cable's advanced digital networks represent a welcome choice in business telecommunications. And because cable delivers a full range of business services, business owners enjoy newfound flexibility in selecting exactly the services they need. Better still, many are available in discounted bundles that produce something every business owner loves: more money in the bank
StartMeeting's audio and web conferencing services include a suite of professional tools designed for screen sharing and standard conferencing. This service combines desktop sharing with integrated audio conferencing that may be utilized at the same time or individually. StartMeeting is a great opportunity for web conferencing, webinars, online meetings, online presentations, quarterly meetings, and distance learning.
TelePacific Communications, the largest CLEC providing integrated voice and data telecommunications services to the small and medium-sized business ("SMB") customer segment in California and Nevada.
Telesphere is the leading provider of best-in-class, cloud-based managed services and solutions to high-end SMEs and enterprise customers nationwide offering business quality, carrier-grade performance and support. Telesphere's cloud-based UCaaS services allow organizations to utilize cutting edge cloud-based services with minimal out of pocket costs.
Telnes Broadband has announced a revolutionary technology: Telnes Intelligent Bandwidth, that is designed to enable Class of Service (COS) for SIP, VoIP, and other cloud based critical applications over the public Internet. This new innovation will enable VoIP, SIP and Cloud providers that require customers to bring their own bandwidth, to finally achieve CoS over a public Internet connection. Telnes Intelligent Bandwidth is a single circuit that allows prioritization of critical traffic over all other traffic at the carrier network level. This allows Telnes customers to dynamically shape their traffic–ensuring performance for mission critical applications.
Telnes Broadband is a Managed Network Services Provider unlike no other. Telnes designs, builds and manages private networks and provides Internet access for clients. Telnes offers service out of more than 10,200 central offices. Services include Internet Access, MPLS Networks, VPN networks, SSL-VPN Remote Access and Managed Networks Services. Services are exclusively sold through Agent Partners.
Telnes managed Internet services run over one of the worlds largest networks. Telnes utilizes the largest last mile CLECs and ILECs to transfer data traffic to 16+ Points-of-Presences where multiple providers peer. Multiple redundant Tier 1 backhauls are used to handoff their on-net Internet access to Level-3 Communications. Level 3 provides one of the largest and most reliable networks used by carriers in the world. All of their dedicated Internet access circuits are backed by a full service level guarantee with 24/7 network monitoring from their Network Operations Center. Telnes offers the same network quality as the largest carriers, but provide superior customer support, monitoring, and value!
Telx is your strategic partner for global interconnectivity solutions. Their strategically located, network-neutral interconnection and colocation facilities provide cost-effective, reliable and secure access to 750+ telecommunications carriers, ISPs, content providers and enterprises. And, with 28,000+ direct connections providing lower costs, near zero latency and fewer points of failure
Time Warner Cable Business Class offers a full complement of business communications tools to small- and medium-sized businesses and enterprise-sized companies. Its phone, internet, ethernet and cable TV solutions are enhanced by award-winning customer service and local support teams.
ShoreTel Sky was developed in 2000 and is a pioneer in hosted VoIP phone systems. We are a national company providing more than 2,500 companies with an enterprise-class phone system. Our mission is to provide phone systems and applications with an experience that businesses love. We are redefining what a business phone system can do by offering a wide range of solutions for all types of businesses. Our cloud-based solutions allow businesses to work the way they want to, while connecting them to their customers and integrating their business-critical applications. We replace both the phone system and the telco provider, giving our clients one invoice, one button access to customer support and one vendor who is completely accountable for their experience.
tw telecom specializes in Ethernet and transport data networking, VoIP, VPN, security, dedicated Internet access, and local and long distance voice services. As of 2011, tw telecom installed the largest quantity of Ethernet ports, second only to AT&T and Verizon.
UNSi was founded in 2001 as American Broadband. UNSi also known as United Network Services, Inc., are reputable for managing broadband connectivity for companies with 100 locations and above. UNSi has one of the largest broadband aggregation databases in the country. With the recent acquisition of airband, UNSi added fixed wireless to their portfolio as well as VOIP services, and a stronger MPLS presence in the South.
USA Digital Communications serves the needs of large volume, inbound and outbound telecommunication clients. USAD and its affiliated companies provide competitive global wholesale long distance for both TDM, VoIP, high speed internet, data transport services and enhanced services that help clients remain competitive and grow their businesses..
Vocal IP Networx (VIP) is a managed services firm committed to providing clients with innovative technology and communications solutions that best fulfill their business objectives and corporate strategies. Vocal IP prides themselves on ensuring that their process, planning, system designs, and task executions are properly implemented with each client's respective environment. Their solution designs incorporate flexibility and expandability to accommodate potential growth as well as evolving technology for data, video and voice communications.
West IP Communications is a nationwide provider of unified IP communications services to mid-sized enterprises. West IP  delivers Voice over Internet Protocol (VoIP), IP trunking, unified threat management, MPLS networking, contact center solutions, messaging and advanced collaboration tools as a unified suite of managed services and cloud based applications. Smoothstone's scalable, on-demand applications & services can be integratedwith a customer's existing network and telecommunications infrastructure, operational processes and employee activities, enabling a customer to migrate to unified IP communications as their business requirements dictate.
Verizon is a global leader in delivering innovative communications, information and entertainment. We offer voice, data and video products and services over intelligent wireless, broadband and global IP networks that meet customers' growing demand for speed, mobility, security and control. As a committed corporate citizen, we use our advanced communications services to address important issues confronting our society.
ViaWest is a leading colocation, managed services, and cloud provider in North America. They enable businesses to leverage both their existing IT infrastructure and emerging cloud resources to deliver the right balance of cost, scalability and security. Their data center services include a comprehensive suite of fully compliant environments, premium wholesale and retail colocation, private and public clouds and managed services.
Windstream Communications, formerly known as NuVox, delivers customized managed communications services, information technology, data, security, and voice solutions designed specifically for business customers. NuVox serves approximately 90,000 customers in the Southeast and Midwest, and provides select services throughout the United States. NuVox delivers services via its industry-leading MPLS-based wide area private IP network.
XO is a facilities-based carrier that operates a nationwide multi-10 Gigabit Tier 1 network and owns significant fiber optic network assets, including an 18,000 route-mile inter-city network and more than 9,000 route-miles within 40 major metropolitan markets.
Zayo provids lit and dark fiber bandwidth infrastructure solutions and carrier-neutral colocation. Our bandwidth infrastructure solutions are provided over our regional and metro fiber networks in markets across the nation. Enterprises, schools, hospitals, governments, banks and service providers rely on us for high quality, reliable, communication services at a cost-effective price.